Allow Track Runner to Run under the Lock Screen
If you are on Windows Phone 8.1 and Track Runner version 4.0 or higher, please follow these instructions:

First, go to the phone's settings (not the app's settings) and look for "battery saver":



Tap on or swipe right to "usage", then scroll down until you find Track Runner and check whether it says "allowed or always allowed" under the app name: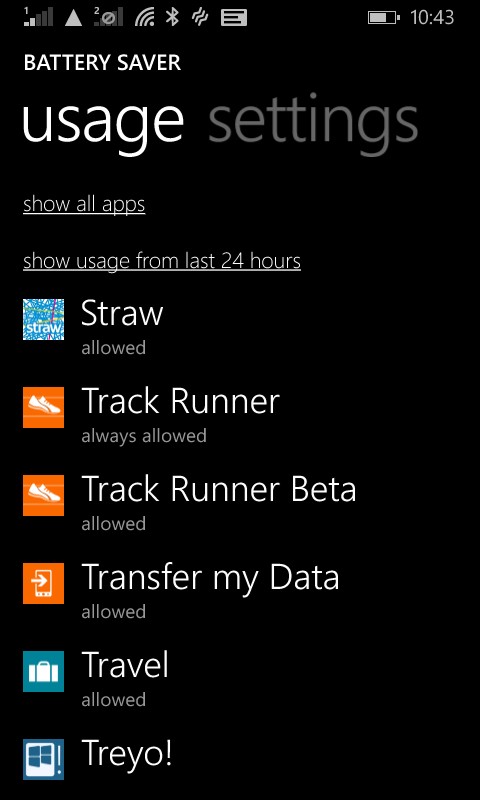 If it does not show anything (the space underneath the app name is blank), tap on the app name (Track Runner). Make sure you turn on "Allow app to run in the background" and ideally also tick the box "Allow app to run in the background even when Battery Saver is on." This will make sure the battery saver does not stop Track Runner from tracking your run.